HOWO-T5G 8×4 Cement Mixer truck
2019-04-04 10:53
China Heavy Duty Truck Group(
SINOTRUK
)has formulated current and medium and long-term market strategies in combination with changes in laws and regulations, and introduced the T5G, EURO VI 8 x4 concrete mixer regulation versions.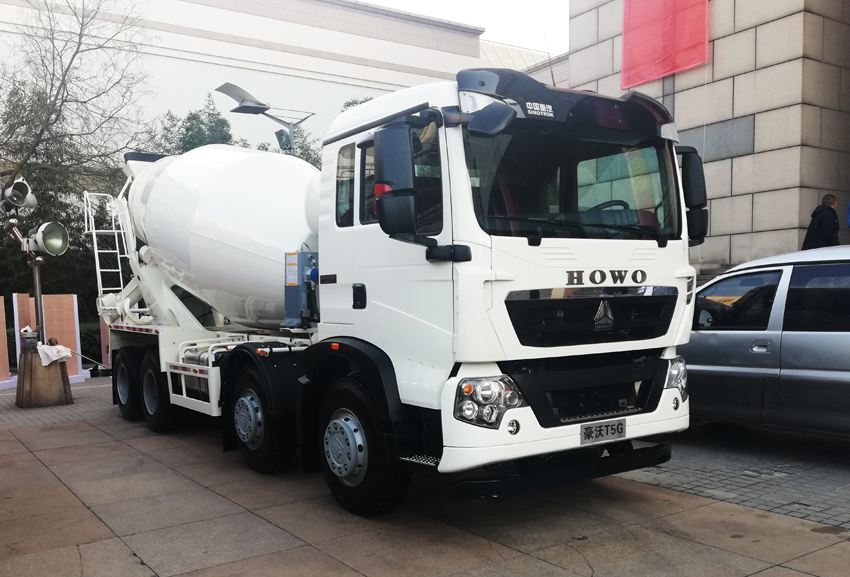 ★cultivate the inside other than than the appearance
The whole vehicle adopts the advanced TGS cab body, which is atmospheric and manly; the interior is exquisite, the production is exquisite, and the driving experience is comparable to the passenger car. "Large living room" design + "corridor" channel + cab four-point suspension + air bag seat for unparalleled driving comfort.
★Powerful, fuel efficient
The MC07 diesel engine is designed to be lightweight, powerful, durable, and low in fuel consumption for continuous optimum operation. Low speed and high torque, adapt to various road conditions.
★Lighter weight and stronger load
The vehicle adopts advanced MC07 engine + material lightweight, aluminum alloy gearbox and advanced TGA frame to lighter weight and conform to national regulations.