SITRAK C7H 6×4 AUTOMATIC TRACTOR
2019-03-27 14:59
SITRAK C7H 6×4 AUTOMATIC TRACTOR,Matching ZF's new generation of TraXon automatic gearbox, using world-class technology to lead the development of heavy trucks, it is the highest-end high-power automatic tractor in China.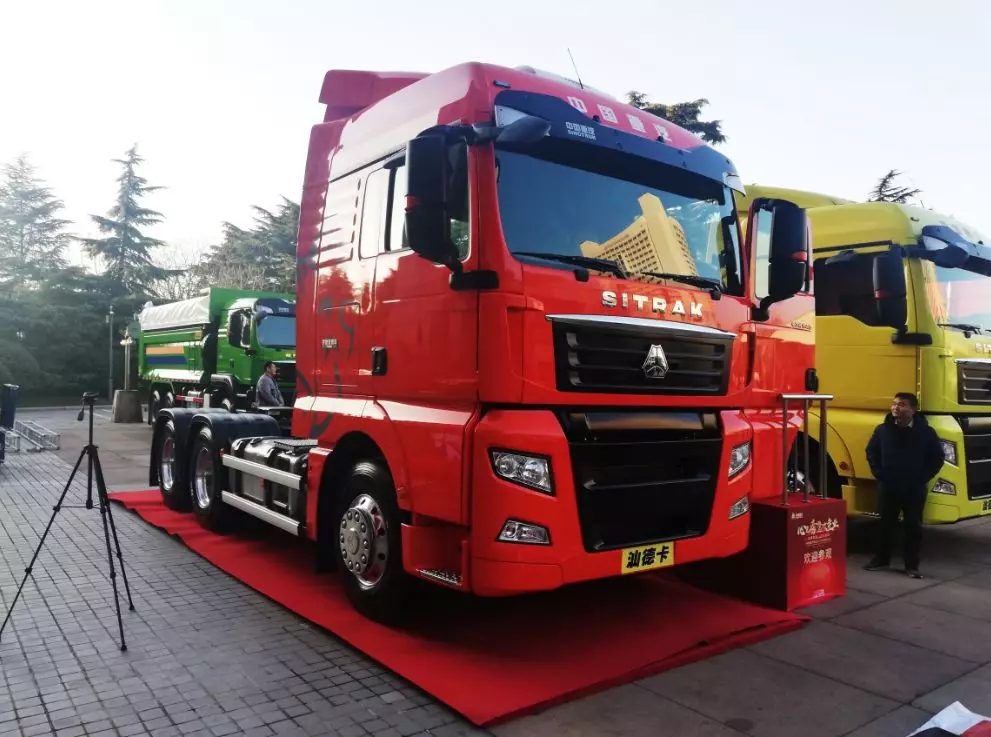 ★ Leading technology
high quality
With strict quality control, it has created an operating record of 500,000 kilometers in 11 months, 1 million kilometers in 26 months, and 1.5 million kilometers in 42 months.
★ Automatic shifting and comfortable economy
Equipped with ZF TraXon automatic transmission and Intarder hydraulic retarder, it is light weight, strong load, perfectly matched with MC series engine, smooth shifting, better comfort and higher economy.
★ Lightly moving forward, efficient operation
Match TG flat floor luxury cab, eight airbag suspension, aluminum alloy rim, the whole vehicle has a minimum weight of 8.5 tons; with 600L+300L aluminum alloy combination fuel tank, large capacity, can add different labels of fuel, more adaptable, long Endurance, effectively improve transportation efficiency.
★ Family service escort
"1+1+1" binding service, 24-hour "no parking" service, three free warranty services, and full customer lifecycle service, escorting every SITRAK.